Heighten the suspense in the Avenue, as well as proceeds with the counting of the votes…
In each electoral precinct, from 20:00 and after the election committee makes the counting of the votes, and then transmits the results at the headquarters of the SOUTHWEST in ΚΕΦΕ, where are gathered all the results from all over Greece.
The photo below comes from one of the computers of the Avenue where the recorded the results. As shown in this 6,59% of the territory first with difference comes the Ευάγγγελος Meimarakis, followed by Kyriakos Mitsotakis, a third-party Apostolos Tzitzikostas and fourth the part adonis Georgiadis.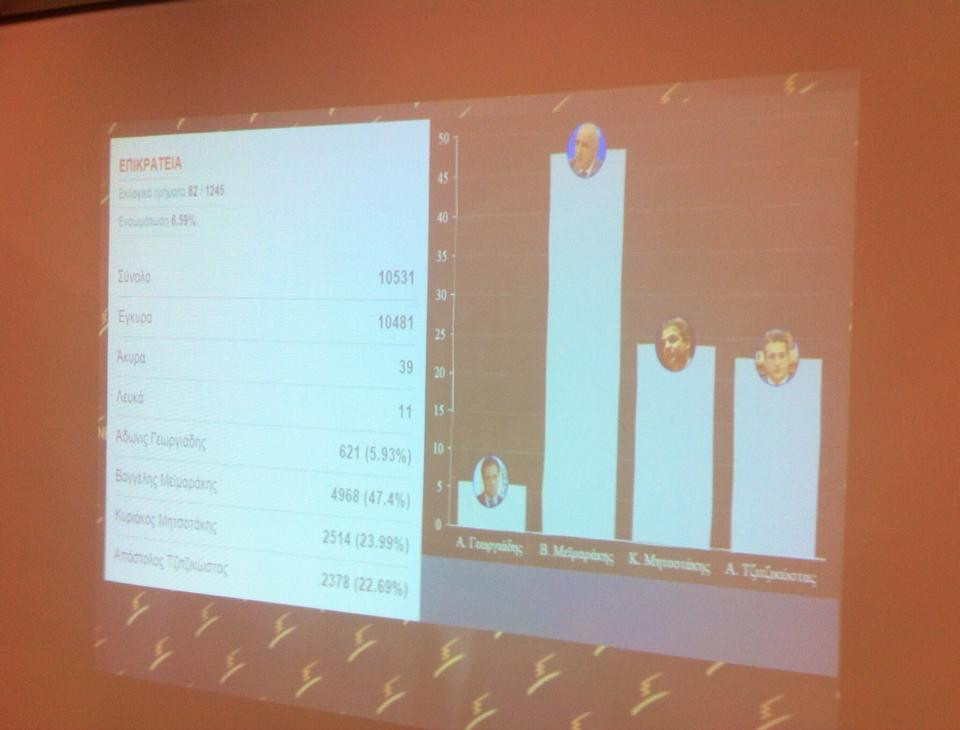 Source
The subject of the e-cigarette and high success rates in smoking cessation has arrived at the highest political level in the United Kingdom, with prime minister David Cameron to stresses, following a parliamentary question, that…
Read more "