See how a Group of Military and Civilian Personnel Under the steady guidance of the Technical body managed and carried out the design of the implementation and daily maintenance of the Emulator ADS and Shipping R/P air Force Army …
The Team that built the Emulator ADS and Shipping, R/P, thus Saving tens of millions of euros that would go to Individuals and companies of International interests and avoiding to learn and some of the Possible Scenarios of reaction by the Greek Crew and Flight Instruments for the Aviation Army !
The MOD ,the CHIEFS of defence ,and the HAGS need to stand helpers in the Group of these People who daily give a titanium struggle to train the Crews of A.In designing war scenarios and immediate reaction via the Emulator it should be noted, can perform and missions of formation Attack Helicopter with Multiple Missions !
The Other Greece is here and Trained night and day and even in closed sheds, thus avoiding money of the Greek taxpayers at the time that the Waste and Corruption prevails !
Emulator MMA, and Shipping E/P
As of May 2014 works and the second emulator E.D.& Shipping for the air, Army air Force (NES) at the headquarters of the 307 ΤΣΥΑΥ to Stefanovikio Magnesia.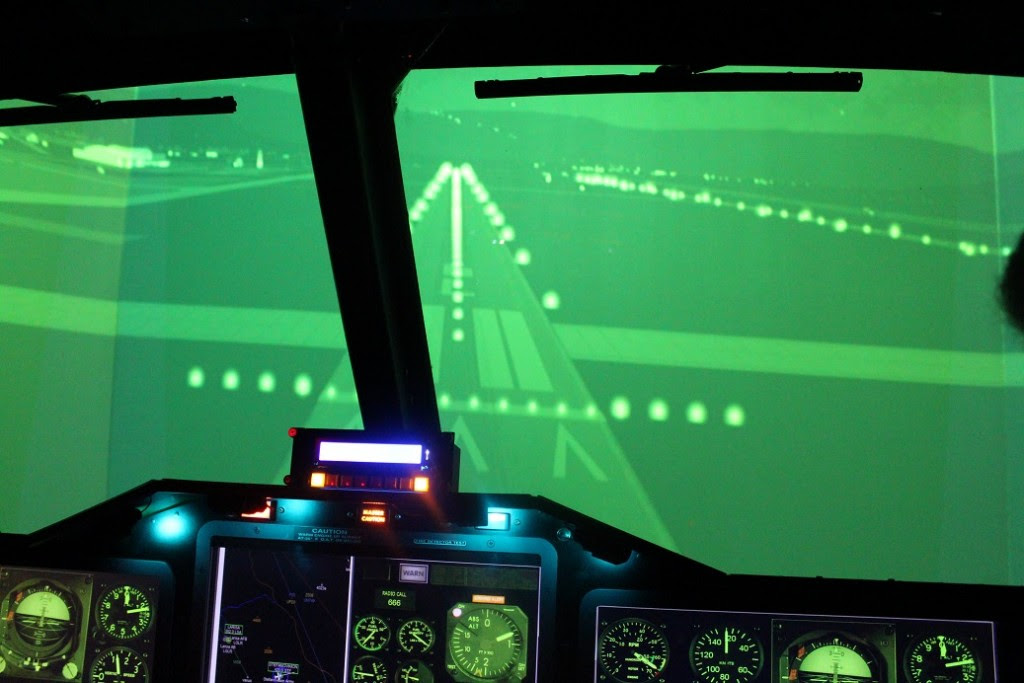 The project was awarded in April 2013 to a group of military and civilian personnel (technical electronic systems (A/F) of the SEC of the 307 ΤΣΥΑΥ/ΣΣΒ (The Crew Maintenance Basis is a step ex works maintenance of air material, ΣΞ).
The construction of the emulator of the A/D Στεφανοβικείου was not based on any study of the upper panel, but the prior experience gained from the prototype simulator of the 2nd ΤΕΑΥ (A/D Megara), the tandem of the two working groups as well as the full exploitation of the knowledge of the management of the working group, both in technical matters and in matters of programming.
A year after the start of construction, the emulator of the Στεφανοβικείου is available on a daily basis for the training of the crews of the NES, as a constant educational aid education Flight (Aircrew Training Device: ATD).
The second emulator provides networking capacity with the corresponding – prototype emulator of the 2nd ΤΕΑΥ, which is in operation since 2013. These two emulators For.D.The & Shipping, construction of the Technical Body, result in capital savings for the service. It is estimated that avoided costs from a possible supply of equipment for private defense companies to the tune of 11 million Euro.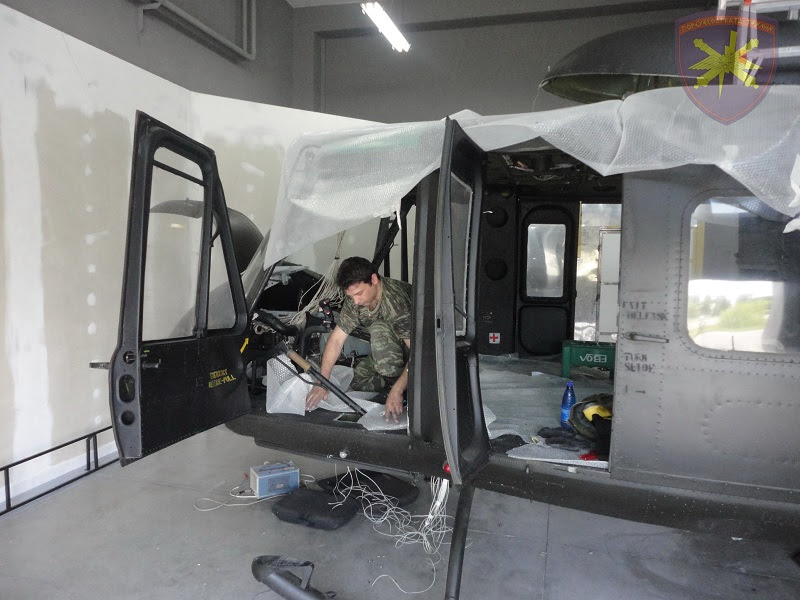 The latest version, emulator at Stefanovikio can support εκπαιδευόμενα crews of the 1st ΤΕΑΣ, 3rd ΤΕΑΣ and of the FPA, as well as crews EU/P AH-64, which required intensive training in instrument flight conditions, especially at night, as well as in objects of cooperation of the trainee crew in the performance of procedures For.D.The or a αεροναυτιλιακού travel.


It can support a multitude of volatile models (UH-1H, AH-64A, CH-47D, BELL 412). The external control console of the trainer and the technical support, provides all the elements necessary for the comprehensive training of crew procedures, flight by instruments, in conditions of changing weather conditions (Instrument meteorological conditions IMC), air navigation travel in the airspace of Greece, flights in conditions of limited visibility or night (and in a friendly binoculars night vision IMO), as well as causing abnormal flight condition.
Capabilities of the emulator ADS & Shipping 307 ΤΣΥΑΥ


A plethora of volatile models A/F and R/P .
Great coverage in the detailed scenery of airports and terrain of the Greek territory.
Choice of weather conditions or download (via the internet) the actual for each area D/D.
Flight in real-time between destinations.
Internet connection and flight with other Pc (emulator Megara).
Support Controls Flight Control (control beam, combo joystick and foot-pedals), instruments of navigation Avionics, NAV-COMM.
Connection to a network of flight simulation (internet) with the provision of service by Traffic controllers (ATC) or monitoring of the flights in an environment of radar.
Recording of the flight, with the possibility of recurrence case-by-case.
Placement of indicative lesions in random order, or in the case of the instructor operator console.
Intercom system trainer / trainees.
Playing system sounds (E/P, and transmission of vibration and vibration on the ship.
Ability to import sounds real communications
Possibility of flight in a visual environment D.N.The
Possibility of ventilation of the cabin learners.
System air-conditioning space.
Wiring system E/E fully functional .
Closed circuit video recording.
System to provide backup electrical power need.
Systems of electric power supply 380VAC, 220VAC, 115VAC, 28-12VDC

The team technical may develop and other complex volatile models depending on the requirements of the operational service.
Source