Continues the thriller of search 35χρονου wife-killer, Leslie James Claude, which… the day of Epiphany murdered with three stab wounds to his estranged wife inside her home in Halkidiki, right in front of their small son, Lessie Phoebus, 4.5 years, which he then grabbed and disappeared.
For the identification and arrest of the police have launched a manhunt, which are directed and in Patras.
According to sources in the patrastimes.gr, citizens informed the police that in the area of the Lighthouse in the Akti Dymeon in Patras, spotted a man with a small child,the characteristics of which παραπέμουν to the wanted, with the result that the research be focused now and in the Achaean capital.
It is recalled that yesterday the EL.NES. and the Smile of the Child released the photos of the 35χρονου Albanian and 4.5 years old son, looking for some information from people that may have seen the 35-year-old with a child.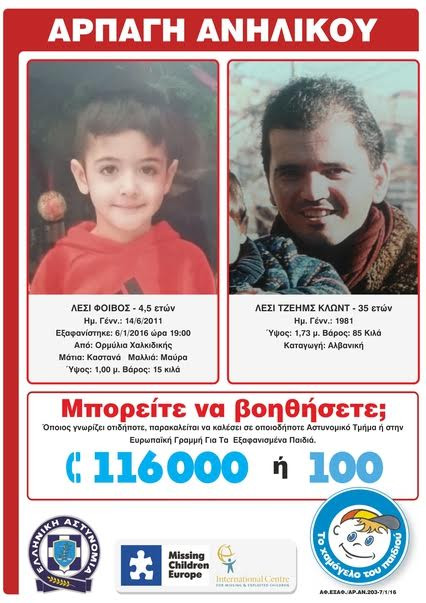 Source