A few days after the release of the…
George ΘεοχάρηΤο καθημαγμένο Aleppo by the Patriarch of Antioch John to make his Christmas.
Today celebrated the christmas sequence and Divine liturgy at the Orthodox Metropolitan Cathedral of the Prophet Elias, along with the christians that are left in the city, who had filled the church.
In a Christmas sermon, the Patriarch John said that no words can describe the feelings that are overflowing in the hearts in these days we became witnesses of the great victory of Aleppo and of his salvation from terrorism, welcoming the people of Aleppo for their perseverance and their adherence to their homeland.
The Patriarch prayed to God to preserve president Bashar al-Assad, to give the victory to the Syrian Army, and to bless the whole of Syria with peace and safety.
He, too, wished for the return of bishops of Aleppo, according to the flesh, brother of Paul Γιαζιτζί and John Ibrahim who have been kidnapped by terrorists outside Aleppo in 2013 and up to today are missing.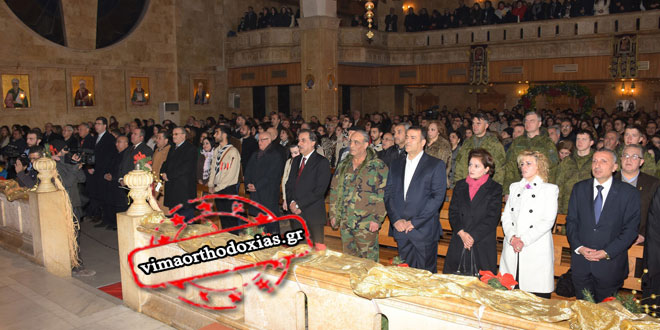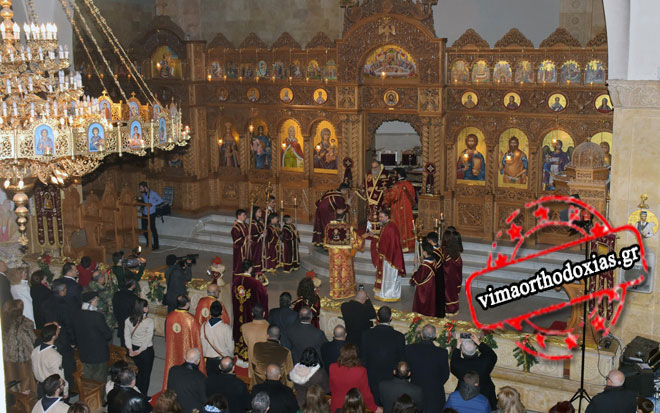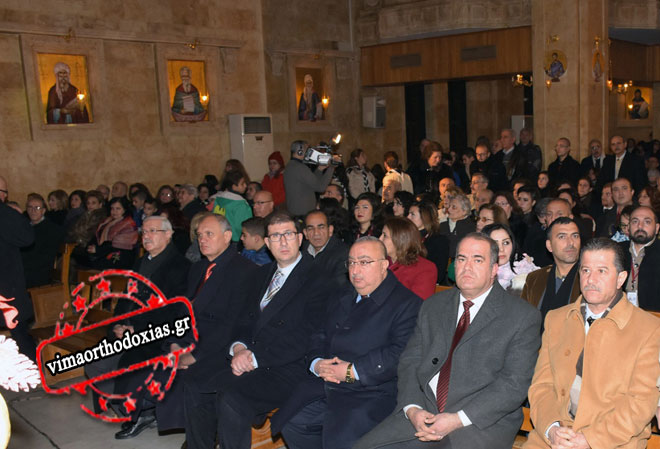 Source